Search for Excellence Awards – 2022 Winners will be announced at our state conference on June 9th!
Our state SFE awards are managed by a state volunteer committee working closely with the TEMG workgroup.
Awards include both service project awards and individual awards for volunteers and contributing partners.
Tennessee Search for Excellence Awards
The Tennessee Search For Excellence (SFE) program is sponsored by the Tennessee EMG Workgroup.
Its purpose is to recognize outstanding Master Gardener projects throughout the State of Tennessee. All work done by volunteer Master Gardeners is significant to communities across the state. However, SFE awards recognize projects demonstrating overall excellence, high levels of ​learning and community outreach that embody the values of the Master Gardener Program:
Providing home horticulture education in a responsive and timely manner
Collaborating with local nonprofit and municipal groups to offer educational leadership for better gardening practices in area communities
Fostering a learning environment for volunteers
Encouraging continued education and the recruitment and training of new Master Gardener Volunteers
Offering information and education to Tennessee citizens through innovative programs with creative and new approaches
SFE Awards recognize outstanding group projects as opposed to recognizing an individual Master Gardener doing outstanding work.
There are six categories of SFE Service Awards
Teaching Site
Workshop or Presentation
Innovative Outreach to New or Underserved Audiences
Written or Recorded Educational Content
Youth
Research
There are three categories of SFE Individual Awards
Along with Service award categories, there are three categories of Individual recognition.
Outstanding Individual EMG- active EMGs contributing the the impact in the community and the culture of their local group.
Outstanding Contributing Partner- organizations or persons who are not Extension Master Gardeners, but who provides significant support to the Master Gardener mission
Outstanding EMG Coordinators- open to Extension agents who lead local EMG programs (county agents)
Individuals will be recognized at the following Tennessee Extension​ Master Gardener state conference along with other SFE winners.
2020 Search for Excellence Winners
Project- Hamilton County- McCoy Farm and Garden Butterfly Waystation and Cottage Garden
Educational Program- Williamson County- Library Series Talks
Written Materials- Knox County- Hardin Valley Elementary Learning Garden
Youth (3-way tie)- Greene County- Boys and Girls Club Educational Demonstration Garden; Hamilton County- Youth Adventures Day Camp; Sevier County- Junior Lunch and Learn Series
Outstanding Individual EMG- Lecia Anderson, Bobbi Henisen, Carol Matthews
Outstanding EMG Partner- Sevier County Fair and Fairgrounds; Chattanooga Area Food Bank
2017 Search for Excellent Outreach
Youth Programs – Hamilton County – Alpine Crest Elementary School Outdoor Classroom and Gardens
Demonstration Gardens – Shelby County – Collierville Victory Garden
Workshop or Presentation – Shelby County – MAMG Speakers Bureau
Innovative Project – Tipton County – Drummonds Park Arboretum
Written Education – Shelby County – Gardening in Shelby County: Gardening Calendar and Planting Guide
Individual​
Outstanding Contributing Partner
Carol Reese – UT Extension Western Region Ornamental Horticulture Specialist
Outstanding Individual
TEMGs –
Barbara O'Neil – Knox County;
Joan Clayton – Davis – Davidson County
Ginny Fletcher – Shelby County
2015 Winners
Knox County – Workshop or Presentation
Sevier County – Innovative
Knox County – Community Service
Knox County – Demonstration Garden
Cumberland County – Research
Cumberland County – Youth
2015 Outstanding Extension Master Gardeners
Barbra Bunting and Marsh Lehman
2014
2013
2012
2011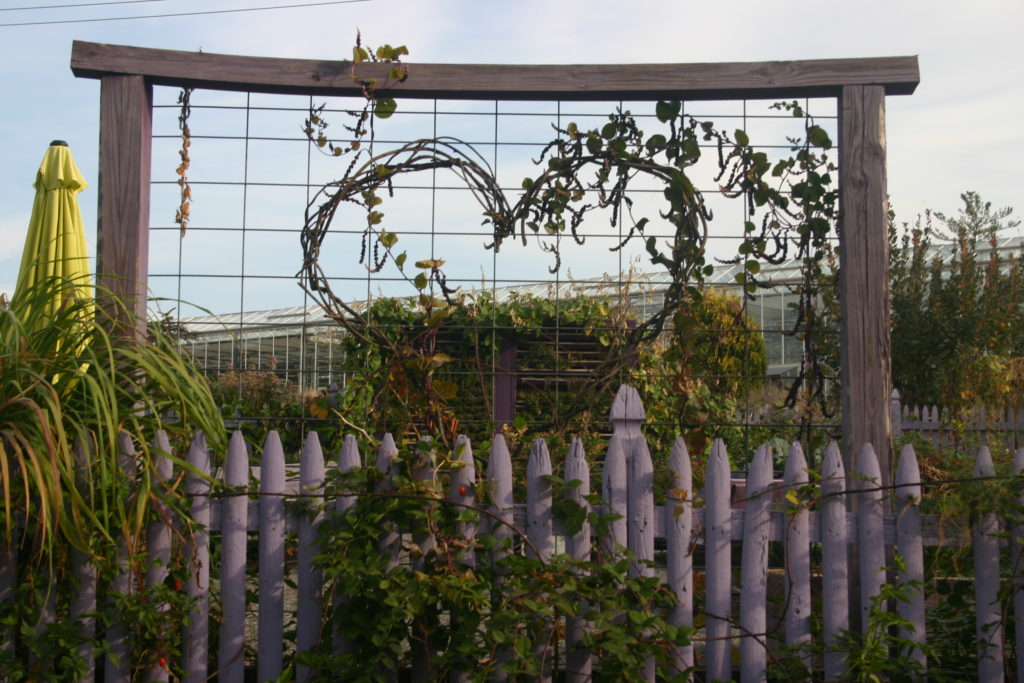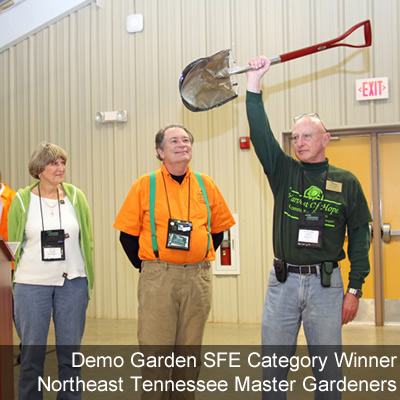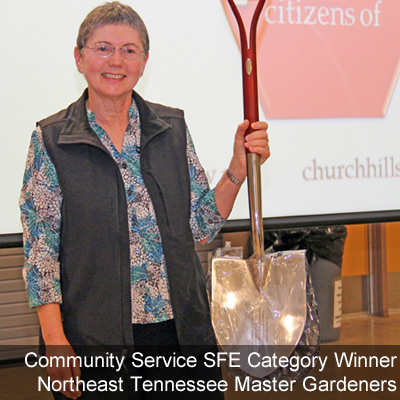 If you have any questions, please contact the State SFE Chair, Suzanne Allen